This piece appeared on the 'Hand in Hand' children with cancer website on 28th February 2014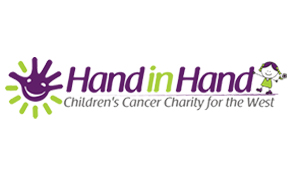 Surprise as a Politician Gives an Honest Answer!
A few days ago something unusual happened to me; and I'm not the better for it yet, I can tell you.  It was one of those things that nothing can ever really prepare you for.  I'm not going to say that it is unique in my experience.  It's not, and it wouldn't be fair to give that impression.  It is, however, rare enough that it deserves a brief comment on.
You see, I went right out on a limb and asked a politician a straight question.  To my amazement I got a straight answer.  Yes, you read that right. Now there's something that doesn't happen to you every day.
What was the question?  Well, hold your horses and I'll get to that in a minute.
First off, let me introduce you to Brian Walsh, the Galway West TD.  I met Brian in his Bohermore office on Monday last.  I want to make the location clear, because a few years ago I mixed up Bohermore with Prospect Hill—well, to my untutored eye they ran into each other—and I swear, you would have thought that I had confused Australia with New Zealand.  It wasn't good.
I think it's fair to say that I took a shine to Brian more or less right off.  The forty-one year old has an open, reasonably unguarded face and an easy, likeable manner.  I'm not sure how great that is for a politician but it makes it pleasant for the human being meeting them.
I wanted to give Brian a short breakdown on what Hand in Hand is currently doing, as well as hoping to be doing in the near future.  He showed enormous interest and enthusiasm for the charity, as I would have expected from someone who already has been heavily involved with the foundation in 2008 of Mervue Creche and also with the Mervue Community Children's Group as a whole.  He is also the father of two little girls—Lisa, (7) and Amy (2).
I really thought that Brian would be a welcome addition to those who are attending our meeting in Leinster House this coming Wednesday March 5th, during which we will be making our case for extending our services farther afield and hopefully establishing a children's cancer centre.  Again, Brian was enthusiastic and has promised to be there.
Given the skullduggery that has been highlighted in the charity sector since last November—and with the public taking the unfortunate but understandable view that everyone behaves in the high-handed manner of a few individuals—I could hardly not ask Brian what he thought of it.  (And no, that is not the question.)
"It has just been dreadfully disappointing in every way", Brian commented with a frustration that we at Hand in Hand recognize.
"To just take the CRC [Central Remedial Clinic] as an example, it is so disheartening to consider that they rely on voluntary time and effort, and yet those volunteers now seem to see their money going in a direction that they didn't think it was going.  That is outrageous.
"And it is sad to see everyone in danger of being tarred with the same brush."
Since that is an expression that I've often used myself these past months I can only nod in agreement.  Brian went on:
"I hope that people, even as furious as they are, will see the wood for the trees.  I would be concerned at the effect that this is having on charities overall.  People like yourselves   are doing such excellent work and I'm hopeful that everything that is going on will not be too detrimental for you.  And of course having a charity regulator is absolutely crucial."
And as to the answer to the question that won me over?  Well, Brian was expelled from the Fine Gael Party last July after voting against the Protection of Life During Pregnancy Bill.  His reasons as he outlined them to me are sound ethical ones, but it is not the remit of a Hand in Hand article to go into them.  I wanted to ask him if he felt that the expulsion had been detrimental for him; and I have spoken to enough politicians in the last 15 years to have been anticipating a resounding Not in the slightest.
Instead he answered without hesitation:  "Yes, there's no doubt that quite a few supporters turned against me for what they saw as a betrayal of the Party."
Blimey!  I wasn't expecting that.  The irony is that Brian Walsh makes it clear that he is very much a Fine Gael man. (Listen, I didn't say that he was perfect.) The abortion question is the only problem that he has had with them. In fact I have no doubt that when he reapplies he will be welcomed back.  Also, I think that he may be just a bit tough on himself.  For every person who thought that he had betrayed his Party there will be more who admire him for actually having principles—something else that is often in short supply when it comes to self-preservation in the political world.
Do you know, so astonished was I in getting a straight answer to that question that I forgot the one that I really wanted to ask him.  After all, I had noticed only on Monday morning that he lists his favorite book as Tolstoy's War and Peace. I don't even know anyone who has read it, let alone lists it as a favorite.   Maybe I'll get the chance to mention it on Wednesday.
On which note, wish us luck!  This meeting is absolutely critical for Hand in Hand.
And we will, of course, let you know how it goes!